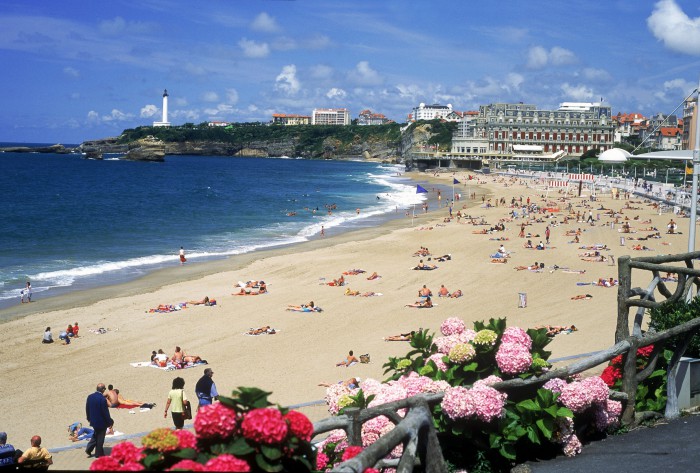 From Brittany to the Mediterranean via the Atlantic coast and Corsica, France has to its credit some of the most beautiful beaches in Europe.
Check out our selection of the best beaches :
1- The Pilat Dune is considered by some ranking as the second most beautiful beach in the world. Highest dune in Europe, it rises to 100 m high. Guests can enjoy panoramic views of the Atlantic Ocean and the pine forests of the Landes.
2- The Notre-Dame beach in Porquerolles
This beach is one of the most famous of the island of Porquerolles, but also one of the largest. Island poquerolles and beaches is a well-preserved area, property of the French state since 1971. It benefits from the national park status since 2012.
3- The Virgin Island Morgat
Surrounded by cliffs, pine-covered, the sun gives the water a beautiful turquoise color. If this range is now so recognized, it is simply using the pictures circulating on the Internet and have attracted the tourist sites for the beauty of the place.
4- La Grande Plage in Biarritz
La Grande Plage in Biarritz, France, is a picture postcard beach with his palace. It is the heart of the city and offers shops, cafes and restaurants nearby.
5- The creek of En Vau in Provence
Between Marseille and Cassis, the calanque of En Vau is a real little paradise. Access to the beach from the sea or via a footpath. Wedged between the cliffs, this beach is one of the most beautiful in France and the color of the water takes you into the Indian Ocean.
6- The Corsican beaches near Porto-Vecchio
Pinarello Beach is considered one of the most beautiful beaches of Corsica. Its white sand and clear waters, ideal for swimming, make it a place in the global reputation. Palombaggia Beach immerses you in the scene of a tropical island. White sand, red rocks, pine trees, Cerbicale the islands in front of you, the scenery is breathtaking. And finally, the beach of Santa Giulia which offers two kilometers of white sand and transparent turquoise water.