Go to meet the great French chefs is undoubtedly starting to encounter one of the greatest cuisines. Do you know?
Paul Bocuse, named "chef of the century", the "pope of gastronomy" but also "the chef of the century"
Troisgros, these brothers won 3 Michelin stars, 18/20 Gault & Millau and 4 star Bottin Gourmand.
Michel Guérard, great pastry chef: it infuses French gastronomy a new wind where the food is natural and creative in step with contemporary society codes that aspires to a slimming and gourmet cuisine.
Alain Senderens, great precursor of the new French cuisine. With his passion for food and its ability to innovate, manage to win all its stars in a decade.
Alain Ducasse, the Tsar of French gastronomy. Three-star chef, father of a long line of chefs. Alain Ducasse is the first leader to be in charge of three restaurants all awarded three Michelin stars. Today he is the head of a major restaurant empire with the Alain Ducasse Group, and opened restaurants worldwide.
Joel Robuchon. It is the most starred chef in the world in the Michelin guide. His first Parisian restaurant was named best restaurant in the world in 1994 by the International Herald Tribune.
etc
Offer in France a journey of initiation, special cooking, to discover the road "goumands and gourmets", is to discover the French dream. The trip to the meeting of these prestigious chefs, beginning especially in Paris, and continues in the French regions where they all open famous restaurants.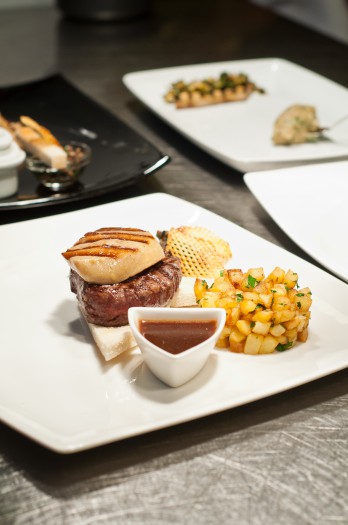 A new generation of leaders, world champions pastry
The French pastry chefs are the most creative in the world. French pastry is the star of gourmands worldwide. In France there are hundreds of recipes for cakes and for french pâtisserie. French pastry is an art that seems to innovate endlessly. French excellence is expressed especially today through its pastry chef Christophe Michalak, Philippe Conticini, Camille Lesecq, Eddie Benghanem. To discover their sweet wonders, it was in Paris that you must go and open the doors of the Plaza Athénée, the Hôtel Meurice, the Pâtisserie des Rêves, the Trianon Palace at Versailles ...